Hailey Walls
Advice for New Birders – Join a Big Day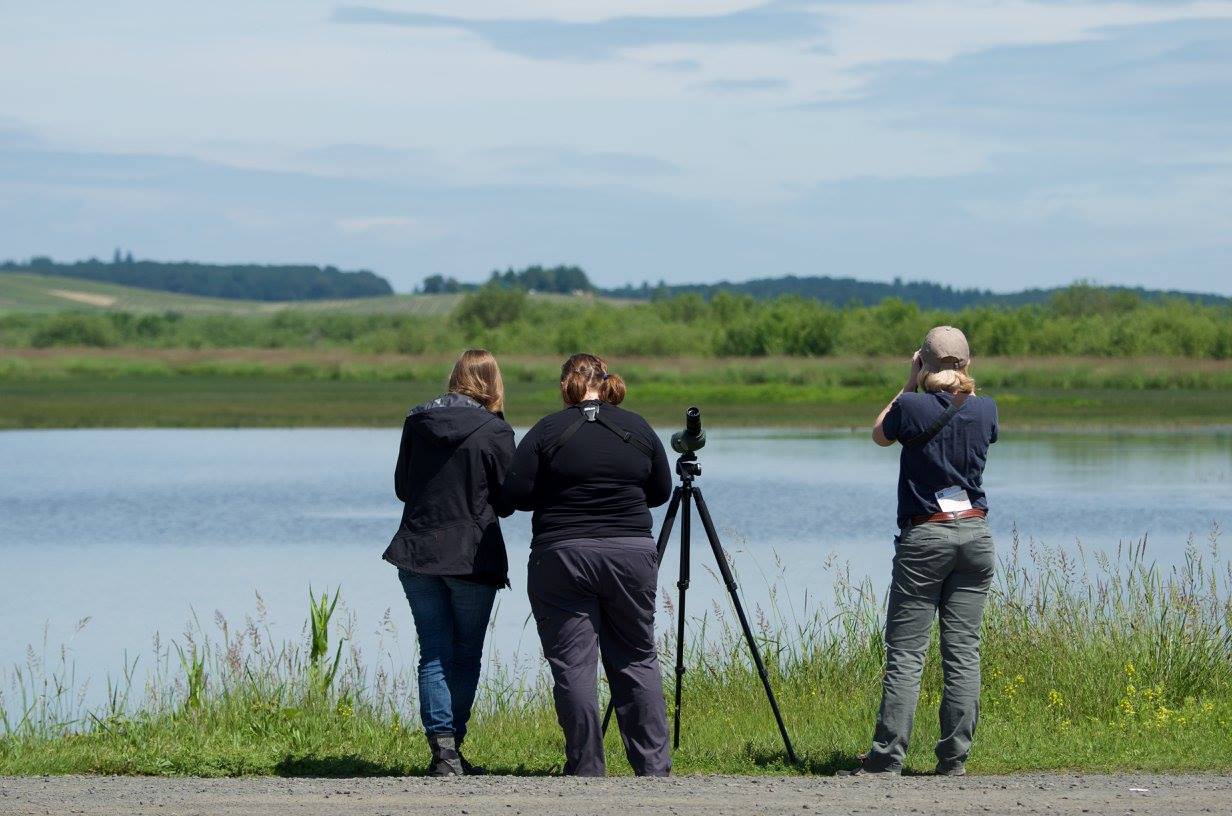 Daffodils are my favorite flower. I love their pretty bright yellow of course, but the main reason I love daffodils is because they mean spring is coming. Spring is my favorite season for a lot of reasons, and Birdathon is one of the big springtime events I look forward. Getting the first emails about Birdathon is a bit like finding daffodils in my yard. Here in Portland our local Audubon runs a huge fundraising event called Birdathon. Teams go out during the month of May on big day (or half day, or two day) birding trips and try to see as many species as they can to raise money for Audubon. I joined my first Birdathon in spring of 2013. I had barely been birding for a year at that point and I was quite inexperienced. I was also pretty much a solo birder, dragging my very tolerant partner around on little local birding journeys but never really spending time with other birders. My parents had gifted me a pair of binoculars and an Audubon membership when I graduated from college. I always looked forward to flipping through the member newsletter and when I saw the Birdathon team listing in that spring issue I was immediately sure I wanted to try it out. So that year I joined Mult Madness and spent a full day birding all around Multnomah county with the team. By the end of the day I was totally hooked.
Here we are, a few years removed from that first Birdathon team. One of my friends recently decided she was interested in trying out birding as a hobby. We've been on a few local birding trips and she has enjoyed seeing new birds as much as I've enjoyed helping her find them. As I got started planning for Birdathon I asked her to be on the team this year, and to my delight she agreed right away. I love helping new birders get started, but beyond tips on how to use your first pair of binoculars, good spots to go birding, and ID tips, one of the best pieces of advice I have is to join a Birdathon or other big day team. Here are some of the reasons I think everyone should try it, especially newer birders:
You get to meet other birders. 
When you first start birding it can be hard to find people to go birding with, or even to talk about birding with. While some people start out birding with friends or find their way to a class, many of us ended up birding in more independent ways. Having birding friends can make the experience so much more enjoyable – having someone to complain with when you are up at 5 for bird song walks, another set of eyes to scan for birds, or a friend who will join you on a crazy road trip to chase a rare bird is priceless. Birdathon is a great way to meet those people. Since it's such a huge event you get a wide variety of people joining in. I've met several friends on Birdathon teams over the years, and I've met more experienced birders that I could turn to for helping finding or identifying birds. It's a perfect way to find birding buddies and mentors.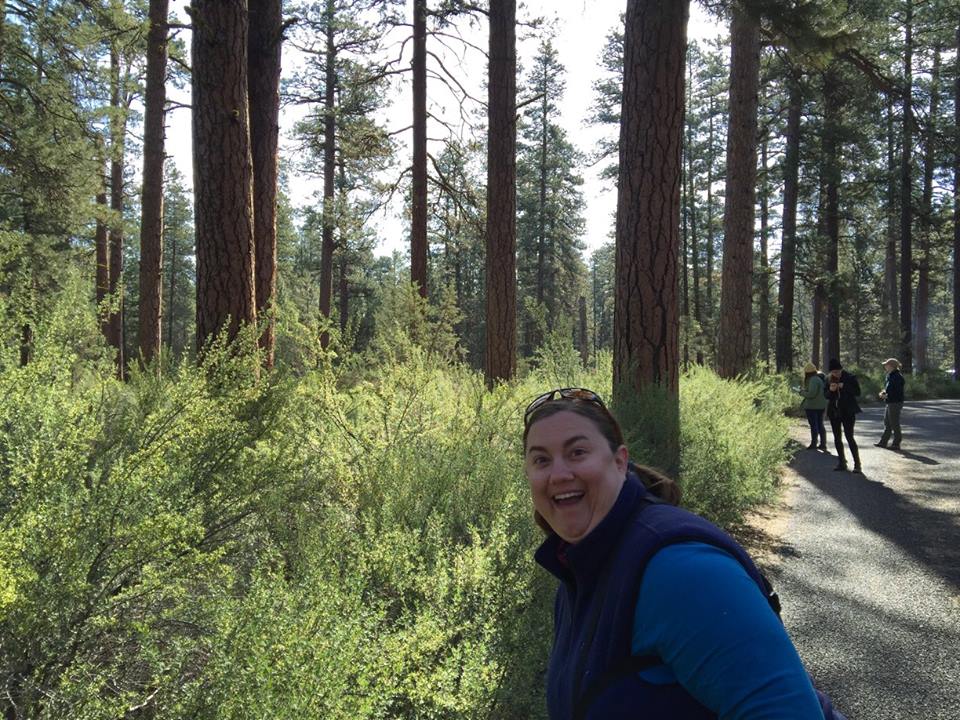 Colleen is one of the birding friends I met on one of my first Birdathon trips. Colleen loves Birdathon!
You'll bond with your team members.
Of course you could meet other birders on birding walks or at classes, but Birdathon has built in bonding time so you can really connect with people. A lot of teams spend a good chunk of time in a car traveling to all sorts of different habitats. But far from being boring, this travel time tends to be filled with sharing great birding stories, bonding over nemesis birds, or talking about dream birding destinations. You also get the joy of working together to accomplish a goal, and you'll be creating new stories together. It's like a fast track for your friendship.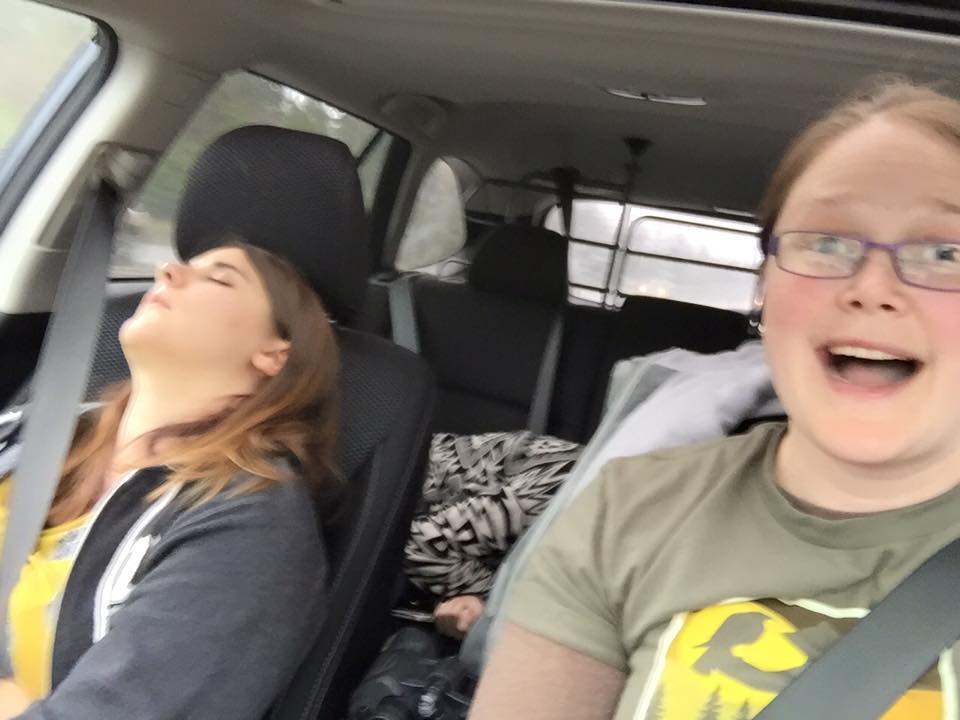 Sometimes my friends and I do non-Birdathon big day trips. Here's some high quality car "bonding" time during a raptor big day in Washington.
You'll learn about "secret" birding spots. 
When I first got started birding I was finding spots to bird online or in books. Birdathon routes usually include some of these well known birding areas of course, but they also tend to incorporate a lot of secret birding spots – a field behind a warehouse that always has a pheasant, a Best Western parking lot that tends to get great birds at the feeders – the more experienced birders putting together the routes know the strange spots that won't show up in a birding guide. And once you've visited them you'll be in on the secret. A few of my absolute favorite birding spots have either come from Birdathon routes or from conversations with team members during those trips. More than once I have mentioned a bird I wanted to see and had a Birdathon team member chime in with their favorite spot for finding that species.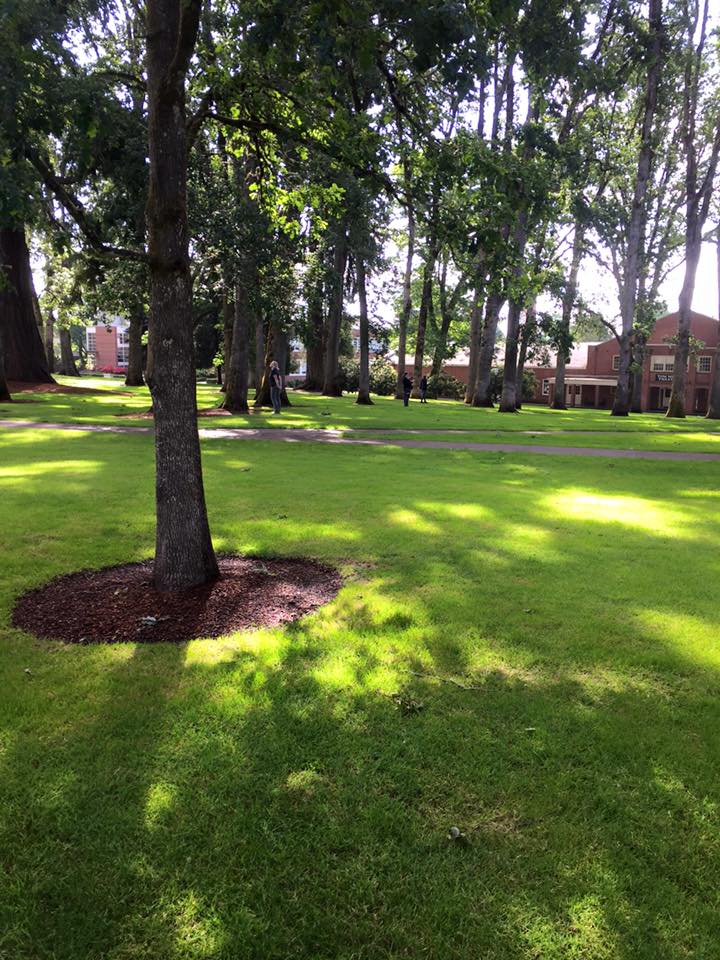 Here is one of our team members discovering the "secret" Acorn Woodpecker spot. 
You discover that birding can happen anywhere, anytime. 
While your team travels from well known birding hotspots to secret birding locations, you'll get a serious introduction to birding the "in-between". As a new birder, you've probably already started to notice birds around you more and more. It's one of the best things about becoming a birder to realize that you are surrounded by the amazing creatures all the time. And on Birdathon you learn that every unlikely location can become a birding destination. Finding an unexpected warbler species at a bathroom stop or defending why the woodpecker that flew over the car as you drove through the woods was "definitely a hairy and not a downy" is a huge part of the excitement. And that excitement can be taken with you next time you're stuck sitting through a long outdoor wedding ceremony or on the dull stretch of your roadtrip.
Birdathons are exciting, and every bird is new.
As a new birder I was very, very excited about birding but my enthusiasm was a bit out of place – both with my non-birding friends and with birders who were out on a fairly "routine" birding walk. On Birdathon trips, everyone is caught up in the excitement of the day. I was also very excited about my life birds that were commonplace to other people. Nothing kills the fun of seeing your first marsh wren or gadwall as someone else shrugging and saying "Oh, yeah, I see that one all the time." Because Birdathons are about seeing as many species as possible, each and every one counts. The rest of your team will be celebrating those common species right alongside you. Big day birding makes common birds new again for experienced birders so you'll fit right in.
You will have a chance to watch more experienced birders ID many different species.
One of the best ways to learn about finding and identifying birds is to spend time with a more experienced birder. Most Birdathon teams have team members with lots of different levels of experience, so you aren't likely to be the only new birder, but there will probably be someone on the team with more birding experience as well. I have learned a lot from watching Birdathon leaders over the years as they searched for specific species and explained their identifications to the team. And although these trips can sometimes be fast paced, you should always feel free to ask your team members how they knew what the bird was. Your great questions will help the whole team learn.
Your new birder eyes will help the team find species they may have overlooked.
Just because others on the team will be more experienced doesn't mean you won't be contributing! Birding with newer birders is great because they are tuned into different parts of the environment and different field marks than people who have been birding longer. Often it's the newest birder who finds the rare and exciting species. Because you are still learning a lot you are paying attention to cues that others may gloss over. It's easy to overlook an unexpected species when you are too focused on the expected birds. When you don't know what to expect, you won't fall into that trap! Be sure to alert your team members when you see a bird that seems interesting to you, and don't be afraid to question their identifications. It's always good to double check on Birdathon so you don't miss a single bird.
You'll be able to celebrate your wonderful birding day.
Many teams wrap up their Birdathon trip with dinner or a drink to celebrate their accomplishments. It's really satisfying to spend some time with your new friends reliving the amazing moments from your trip and making plans for the next one. Having a beer with a bunch of people who understand your love of birds is a great way to wrap up your trip.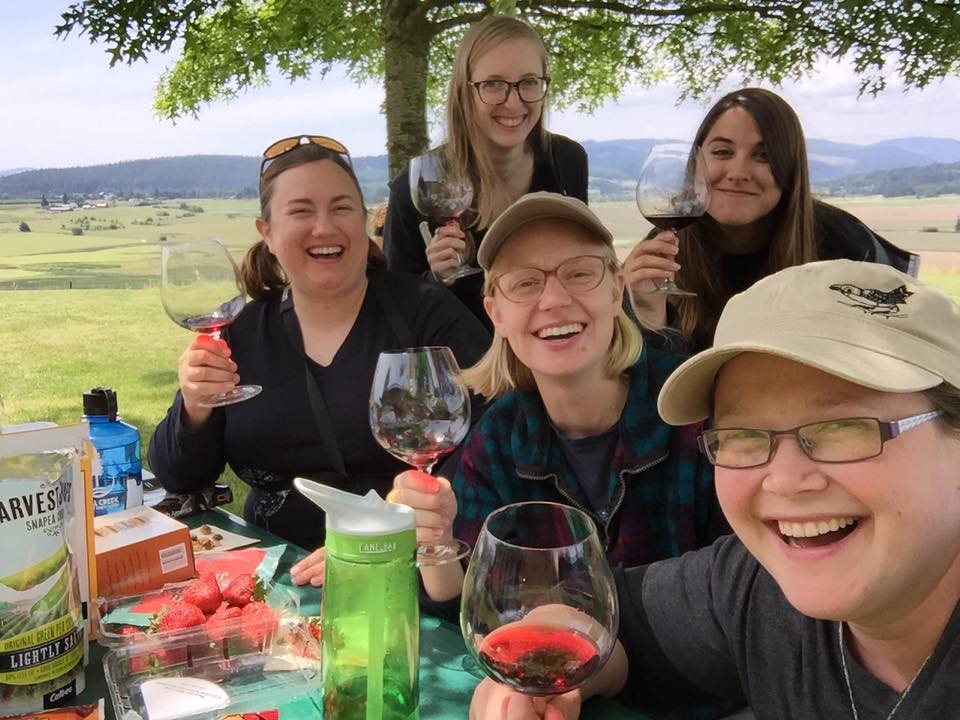 I have to admit – my team is very committed to the celebration part of the journey. This was only halfway through the first day of our trip…
If you are a new birder I really hope you get a chance to join in on a Birdathon or other big day trip. I think it's a very valuable experience, and in the case if Portland Audubon's Birdathon it also supports a great cause. If you're interested in getting involved or finding a birding team but you're not sure how to start, feel free to send me an email – I love helping people get into birding!
And if you want to check out my team, Owl Be Darned, or donate to help me reach my fundraising goals, you can do that on my fundraising page.