Hailey Walls
A Website For Max Humphrey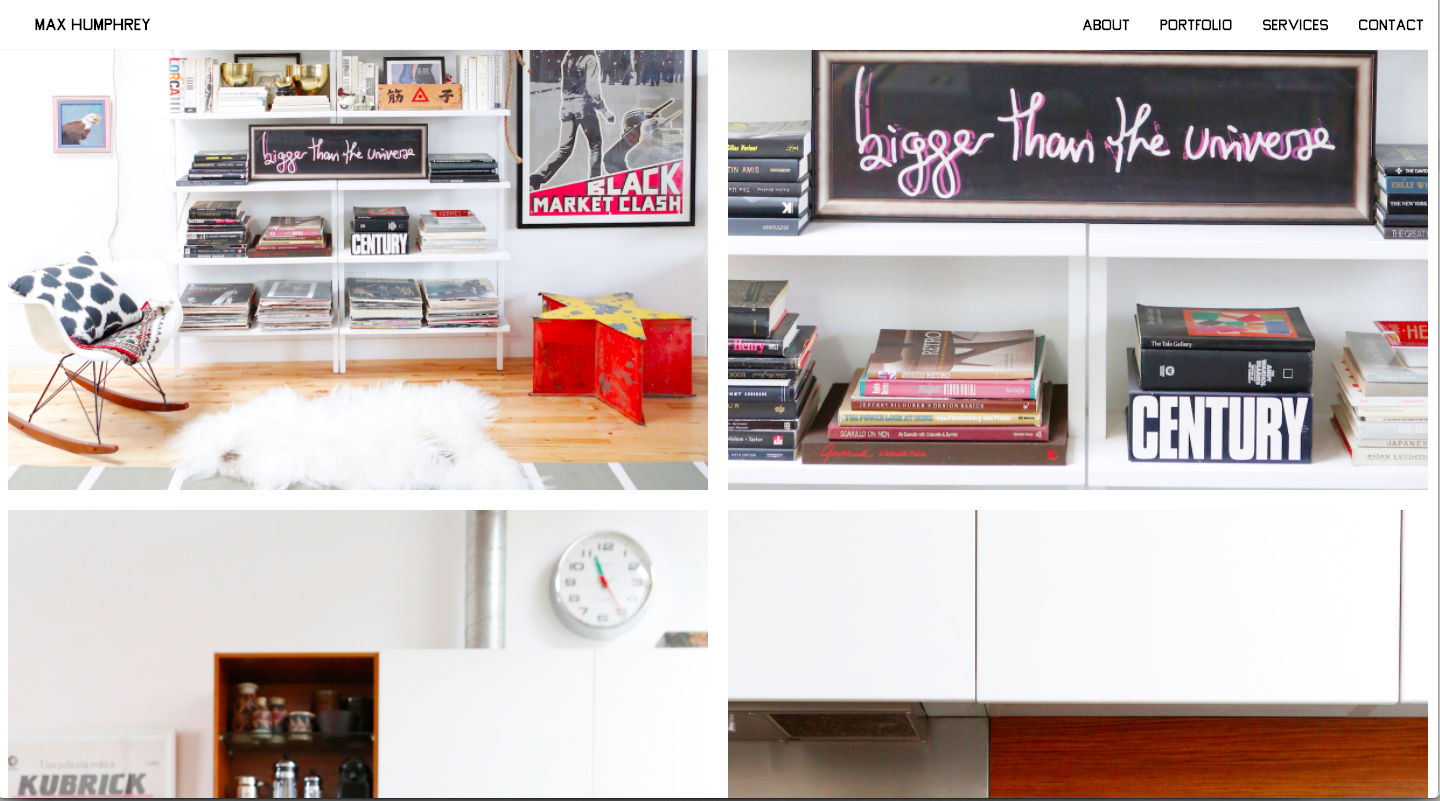 There are lots of qualities that can make a website project go well and be fun to work on. Besides having a knowledgable, easy-going client to work with, the site I made for Max had two other qualities I appreciate – it was a brand new build so there was no pre-existing site to worry about, and it had really bold, attractive photos as the main source of content. I'll admit, it's harder to get excited about styling payment forms than magazine quality photos of interesting interior design.
Max's needs for the site were really simple, so it was a quick project. We picked out a template and adapted it to have a very different look. Since it wasn't a site that needed to be updated much we went ahead and left it as a static site. The most important quality here was to have it done fast, since he had an article about his work coming out soon, and to have it done cheaply.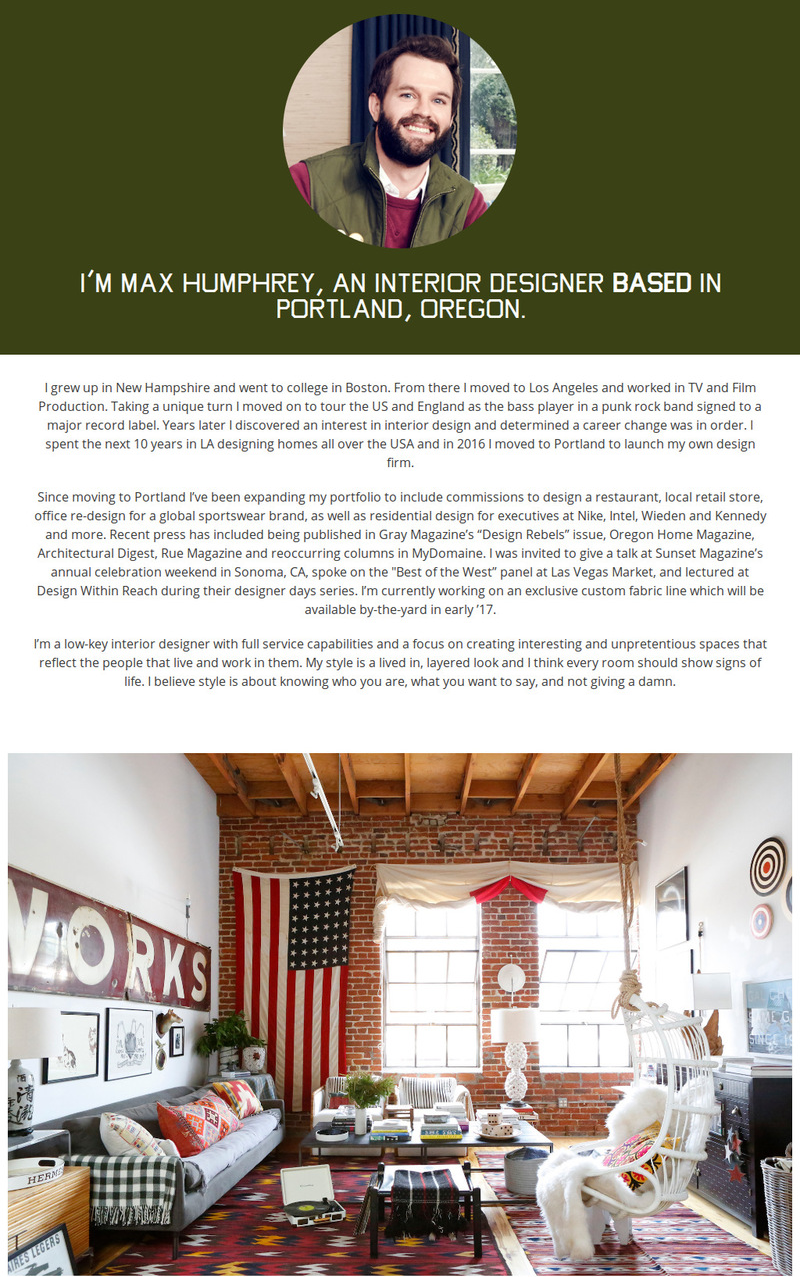 The project took just a few short days to put together and get set up. I'm really happy with how it ended up looking personally and the feedback received on it has been totally positive.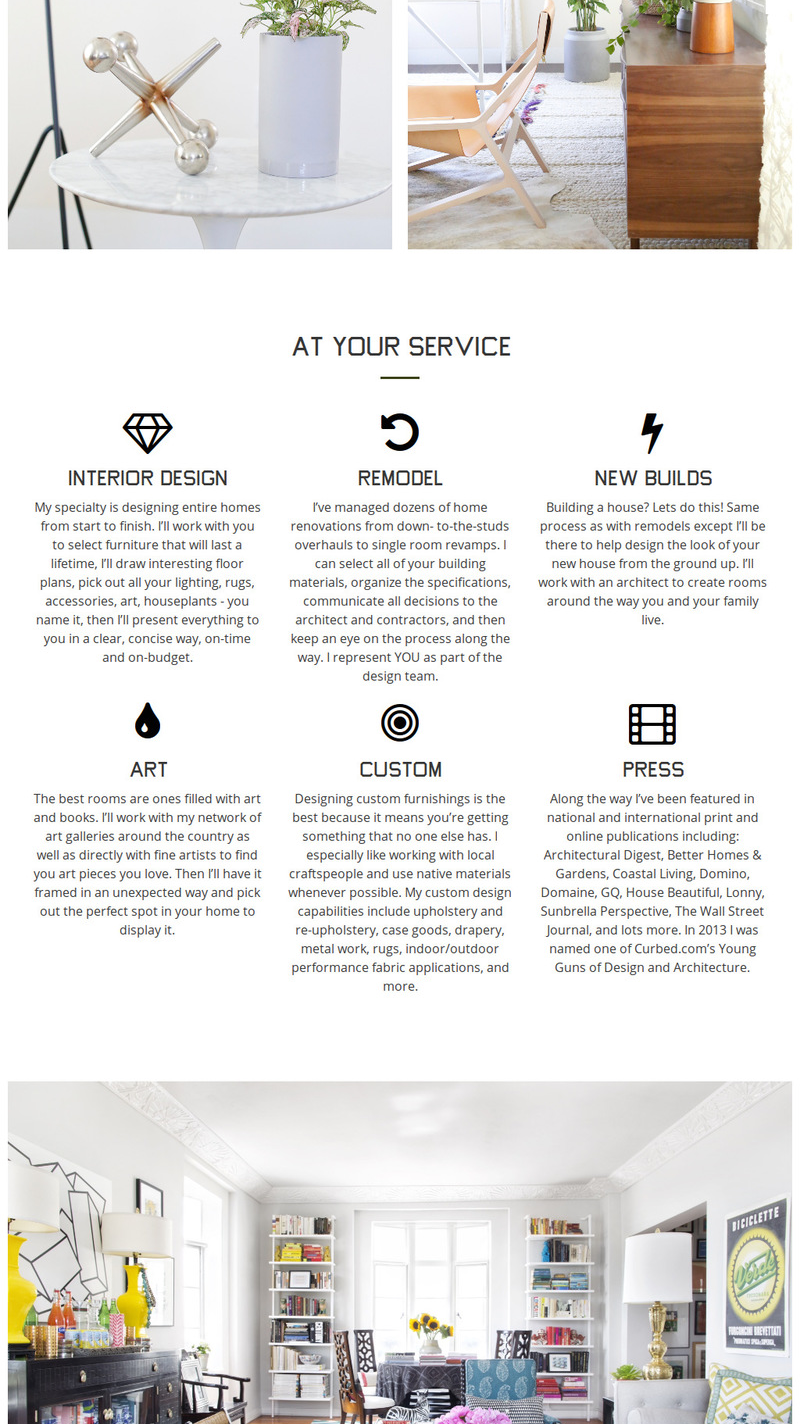 You can look at the site yourself here: maxhumphrey.com
If you or your business could benefit from having a quick and easy, simple but attractive website, you can email me here to make a plan: hailey@haileywalls.com