Hailey Walls
Infographics, Invites, and Logo Design – YMC Job Fair 2016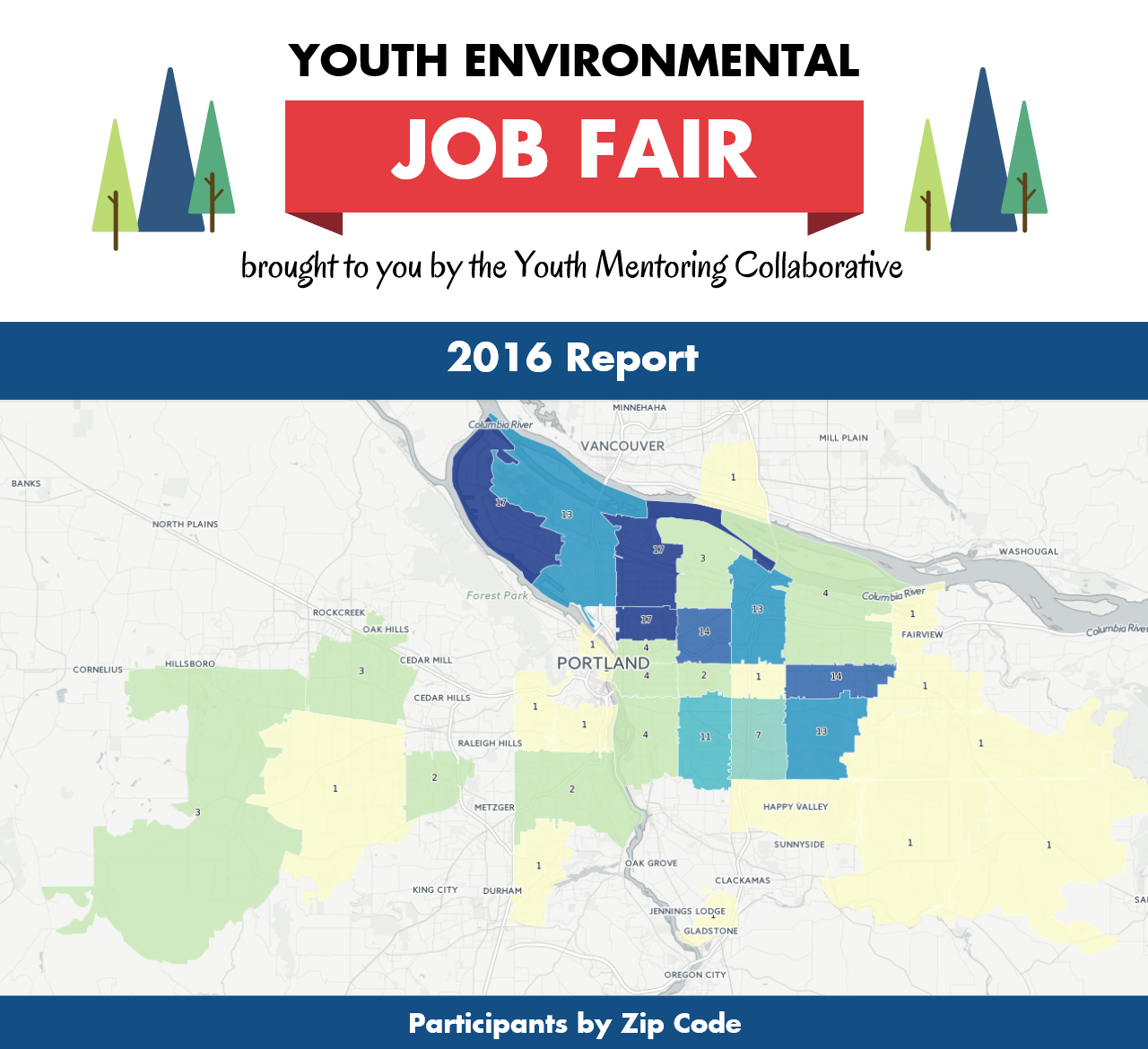 Since 2014 I have been helping to support the Youth Mentoring Collective's environmental job fair. I have been analyzing event data and creating infographic reports since our first job fair. This year's infographic includes a lot of the same basic information as the previous two reports but with an updated look.
The logo at the top of the infographic was a new design I created this year. The group and event have not previously had any logo or visual branding. Volunteers for the event received custom printed hoodies with the long form logo across the back and an abbreviated logo on the front.
I also created a corresponding print flier for distribution to get the word out about the job fair.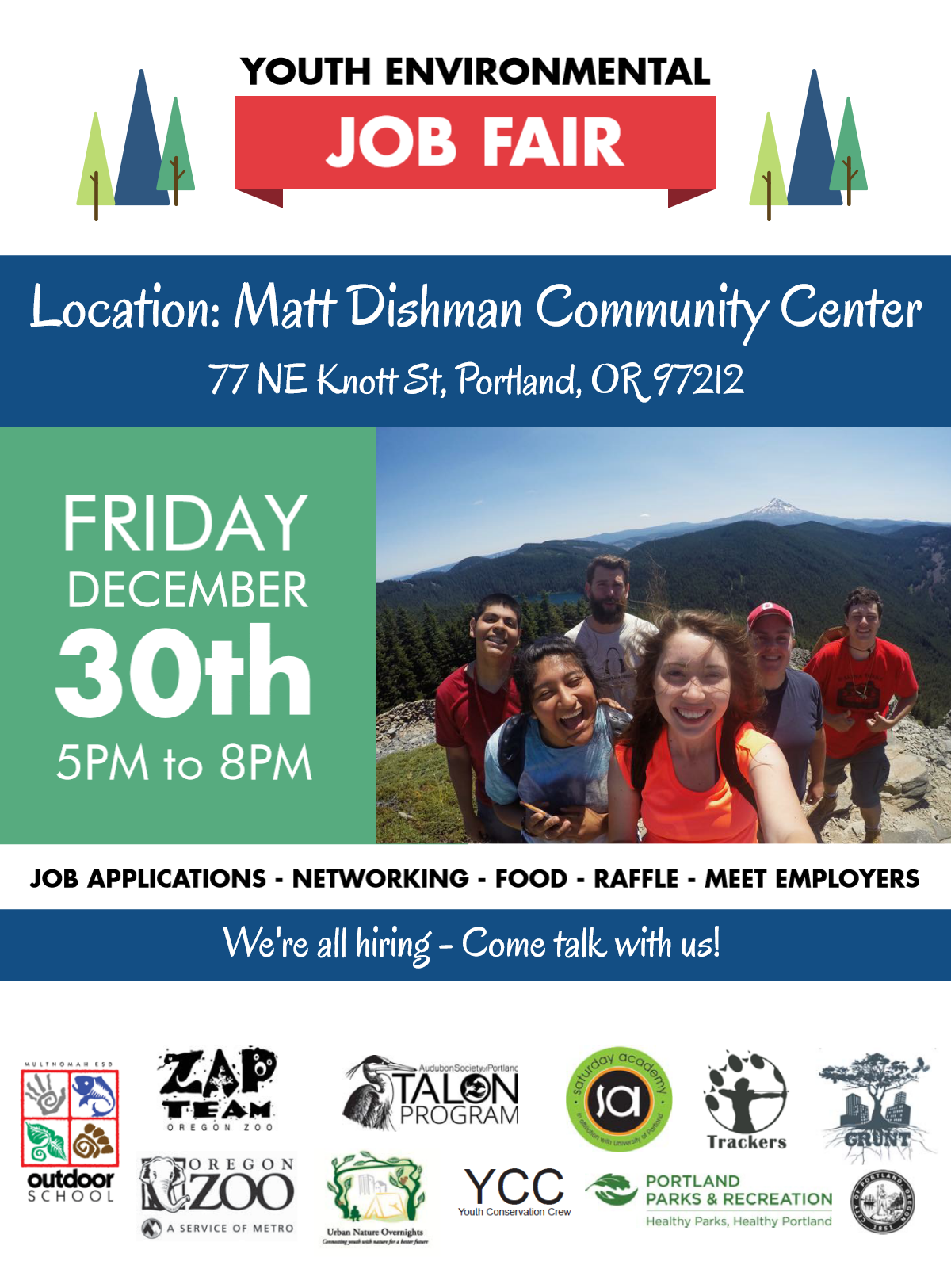 We had great turn out at the event once again and it was the best organized and most well received year so far!
(More on this event coming soon!)