Hailey Walls
Youth Job Fair Infographic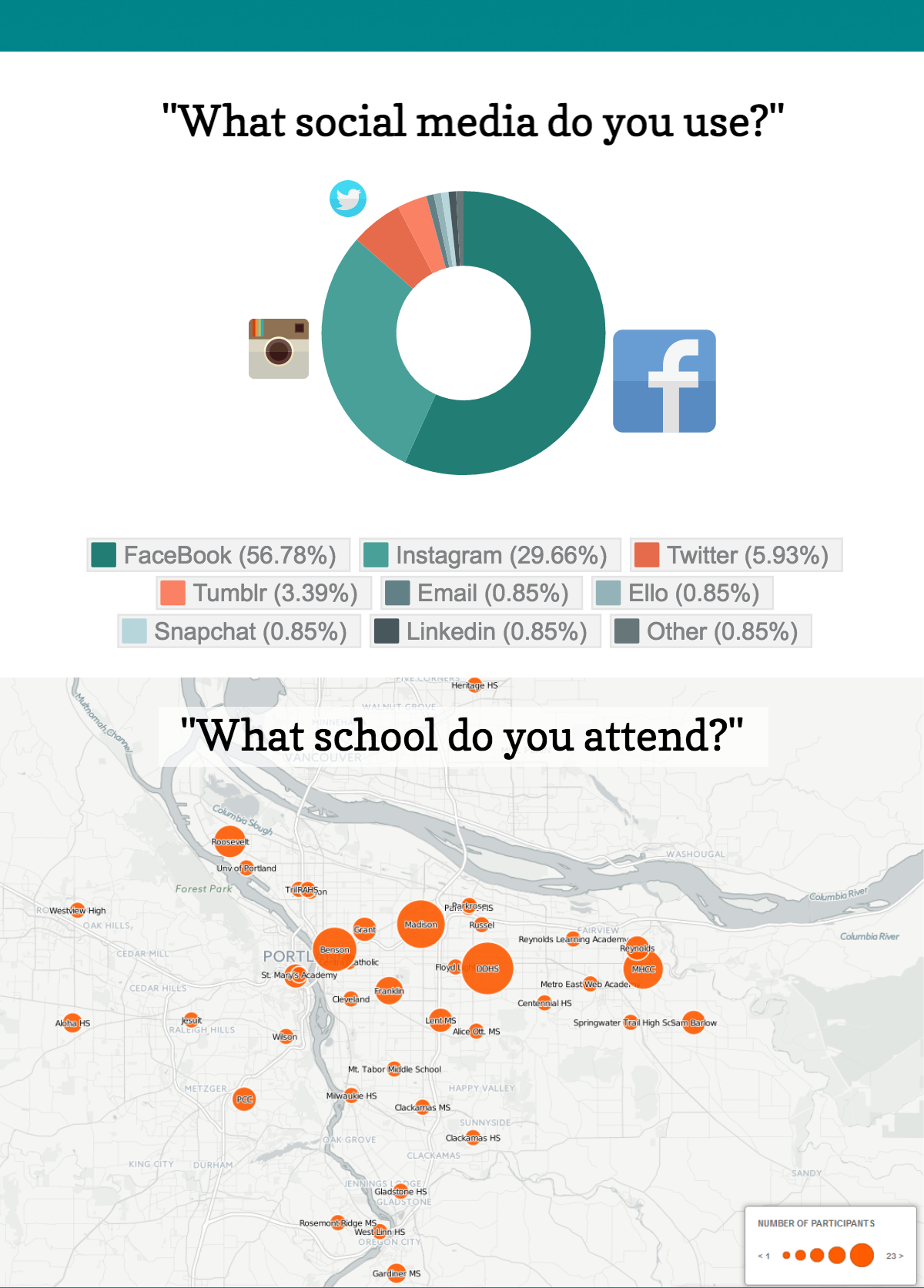 A group that I'm involved with in Portland, the Youth Mentoring Collaborative, has been running a job fair since 2014 with the intent of getting diverse youth connected to environmental careers. Lots of local organizations including the Oregon Zoo, Portland Parks and Recreation, and Portland Audubon, come together to advertise the jobs they have available for youth. There is food provided, as well as resume help, and the opportunity to meet employers.
We're in year 3 of the event, and I'm once again helping with some set up (including designing a flyer), as well as day-of support. I have also been helping to take the surveys collected from participants and turn them into presentations and infographics.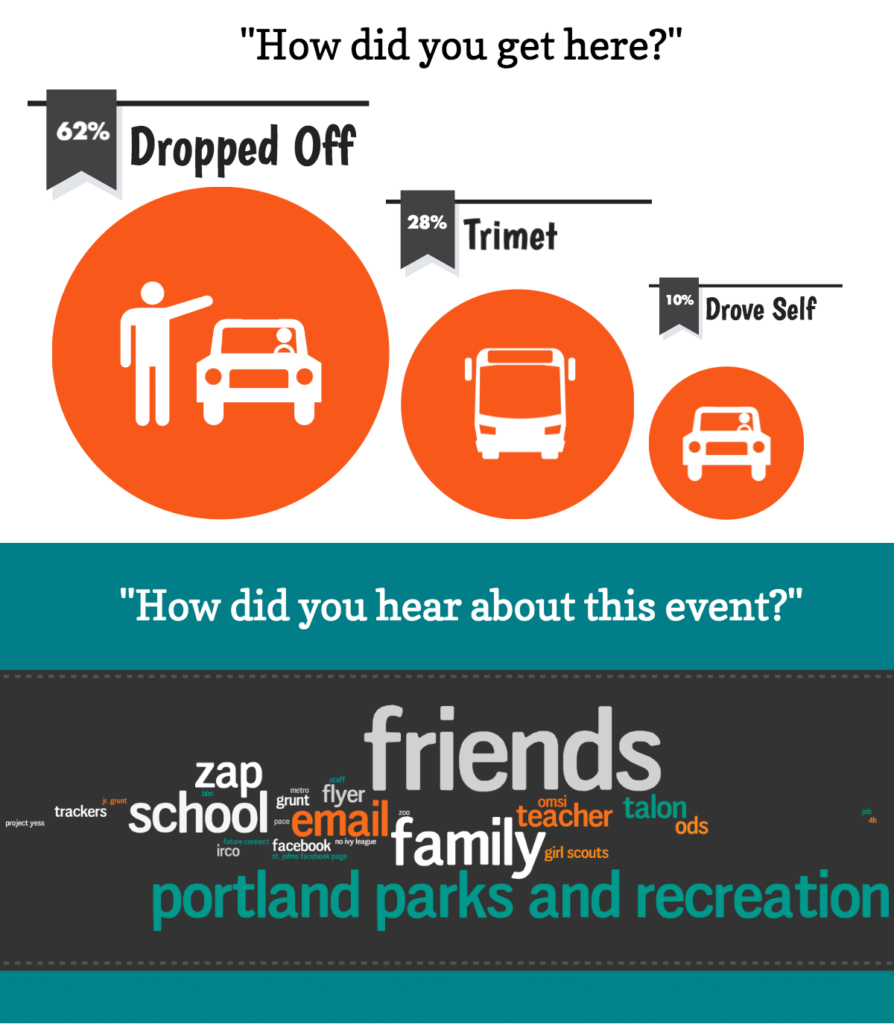 I've worked to create reports from the data that are attractive to both the organizations that worked so hard to put it on, so that they can share with their groups, as well as for potential funders that may be interested in supporting the organization. I collected and analyzed the raw survey data, then put it into a bold, colorful infographic and a matching presentation.
The finished product trades in lists of zip codes and school names for maps, uses colorful graphs in favor of long lists, and includes graphic details to keep readers engaged.
If you're interested in help with setting up surveys to collect that data, analyzing data, or creating an attractive report on one of your educational events, email me!